Let us take the "work" out of your workers' compensation claims.
Leverage One Call to enhance your workers' compensation practice.

Alleviate the burden of navigating provider networks with One Call's Physician Services program. There are no fees associated with enrollment into this program. Simply send your workers' compensation referrals to our team and we will obtain authorization, schedule and communicate patient care updates to you.
---
Connect with our extensive payor network comprised of over 13,000 workers' compensation payers, favorably positioning you to grow your workers' compensation business.





Access our full suite of services to include: Transportation and Language, Physical Therapy, Diagnostics, Durable Medical Equipment, Home Health, Dental, Occupation Health, and Complex Care.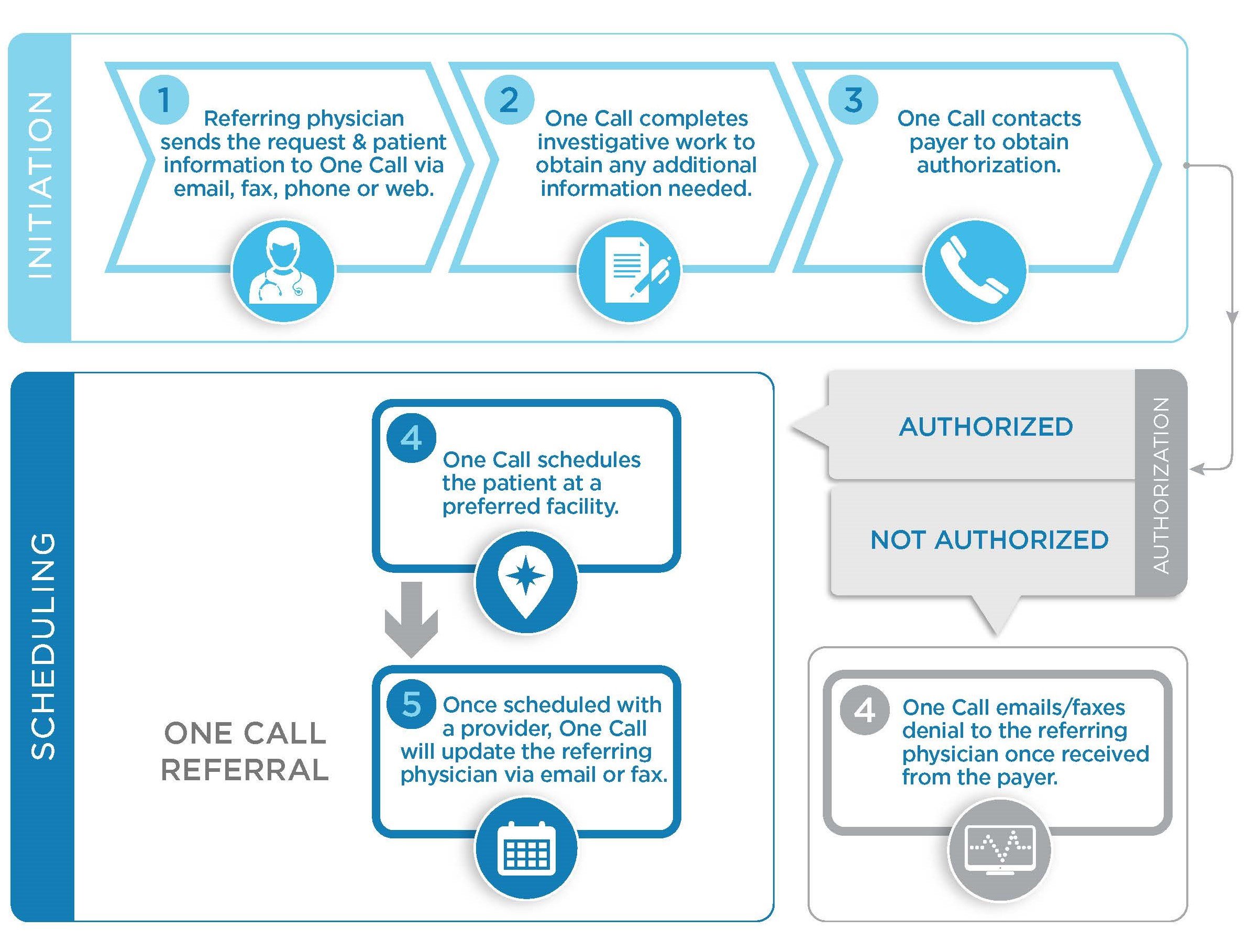 Why Partner with Us

As the leading specialty network management company in the workers' compensation industry, we understand the complexities involved in getting injured workers the care they need, when they need it. When it comes to treating an injured worker, developing and orchestrating a comprehensive care plan is not only arduous, but it typically requires multiple referrals and coordination. Our Physician Services program expedites the start of care for your injured worker by allowing you to directly send your workers' compensation referrals to our team for the complete management of their care scheduling.
Our personalized physician program, streamlines and simplifies your current workers' compensation workflow while providing you with a dedicated, single point-of-contact. We will process ALL of your injured workers' treatment requests, affording you the ability to focus on what matters most to you, caring for your patients.
One Call Physician Services Blog
Case Manager Testimonial
I have been using One Call services for over four years now. The staff are friendly, courteous, and prompt in getting our patients scheduled in a timely fashion. I work with other TPA's and I cannot say the same thing about them. I have had positive feedback from many of our patients regarding One Call. I am very happy when I see One Call Medical on my patient's panel list! -- Eve D.